Background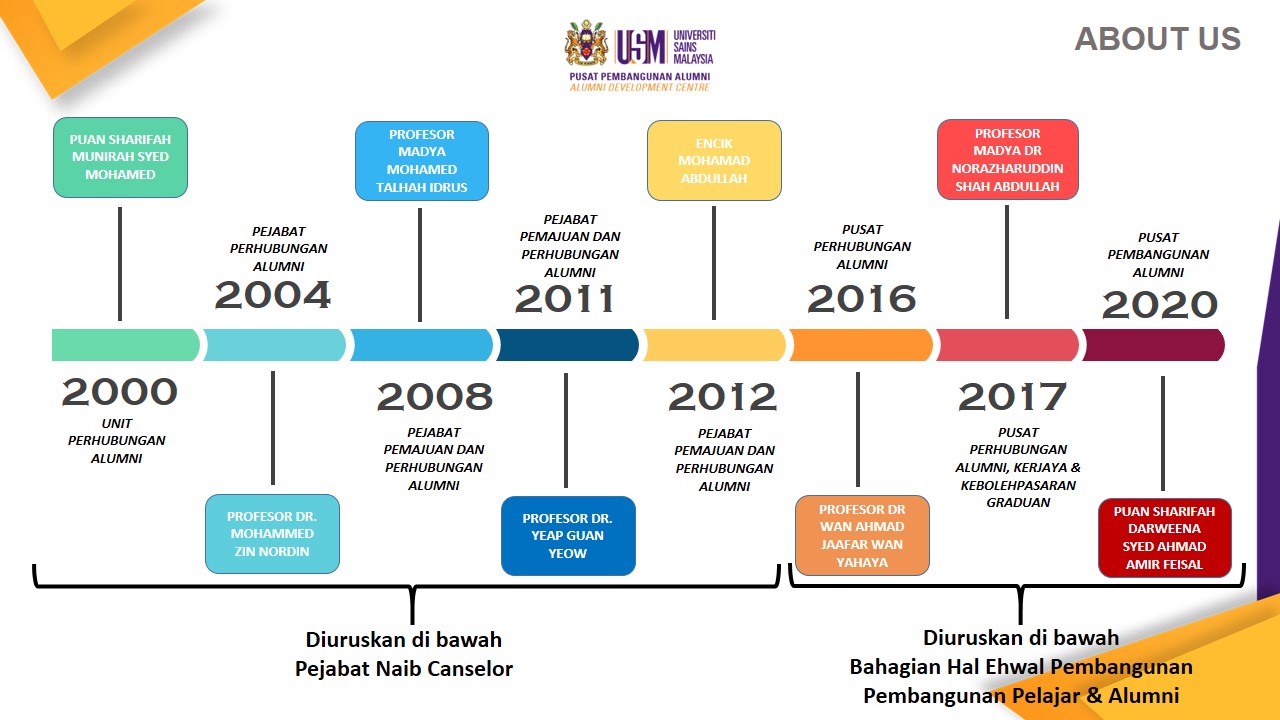 TERMS OF REFERENCE FOR THE ALUMNI DEVELOPMENT CENTRE (ADC)
1. GENERAL

1.1 The Alumni Development Centre (ADC) forms part of the Division of Students Development Affairs & Alumni (BHEPPA) and report to the Deputy Vice Chancellor (DVC) of DSDAA who, in turn, reports to the Vice-Chancellor and Board of Governors.

1.2 The staff in the ADC will report to the Director/ Coordinator of ADC who, in turn, reports to DVC of BHEPPA.

2. AUTHORITY AND FUNCTIONS

2.1 ADC is the functional and management unit responsible for Alumni support, which includes the following:

(a) Compiling the unit's annual plan and preparing the associated budget for approval.
(b) Overseeing the management of the funds allocated annually to any alumni structures, where applicable, including financial reporting in line with USM policies; and
(c) Maintaining and updating the Alumni database.

2.2 The Alumni Development Centre is responsible for the agreed upon administrative and other support of the Alumni Associations/Chapters, consisting of Schools/Regions, including Profession-based Alumni Associations. This will include:

(a) Providing support with venues for meetings or events of Alumni Associations in USM as approved by the Events Committee.
(b) Providing guidance and advice relating to the relevant USM Rules.
(c) Providing advice relating to Alumni relations activities, but not organising such events.
(d) Providing coverage of or marketing of Alumni Associations activities in ADC publications and on the ADC platforms.

2.3 The Alumni Development Centre is also responsible for providing guidance in terms of the relevant USM Rules to the Alumni Associations/Chapters.

3. PROMOTION THE VISION OF USM

The Alumni Development Centre will ensure to promote the vision of the University through their annual plans and activities as set out below:

3.1 Established networks and expertise of its Alumni to the benefit of the University and current cohort of students.

3.2 The Alumni should be encouraged to "pay it forward" by investing their knowledge and experience in their alma mater – thereby cultivating and nurturing a sense of cohesion, belonging and loyalty – not only among Alumni but also towards the University.

3.3 The ADC must act in the best interests of the University and promote the stature and status of the University at all times.