GIVE YOUR FINEST IS THE TIP FOR SUCCESS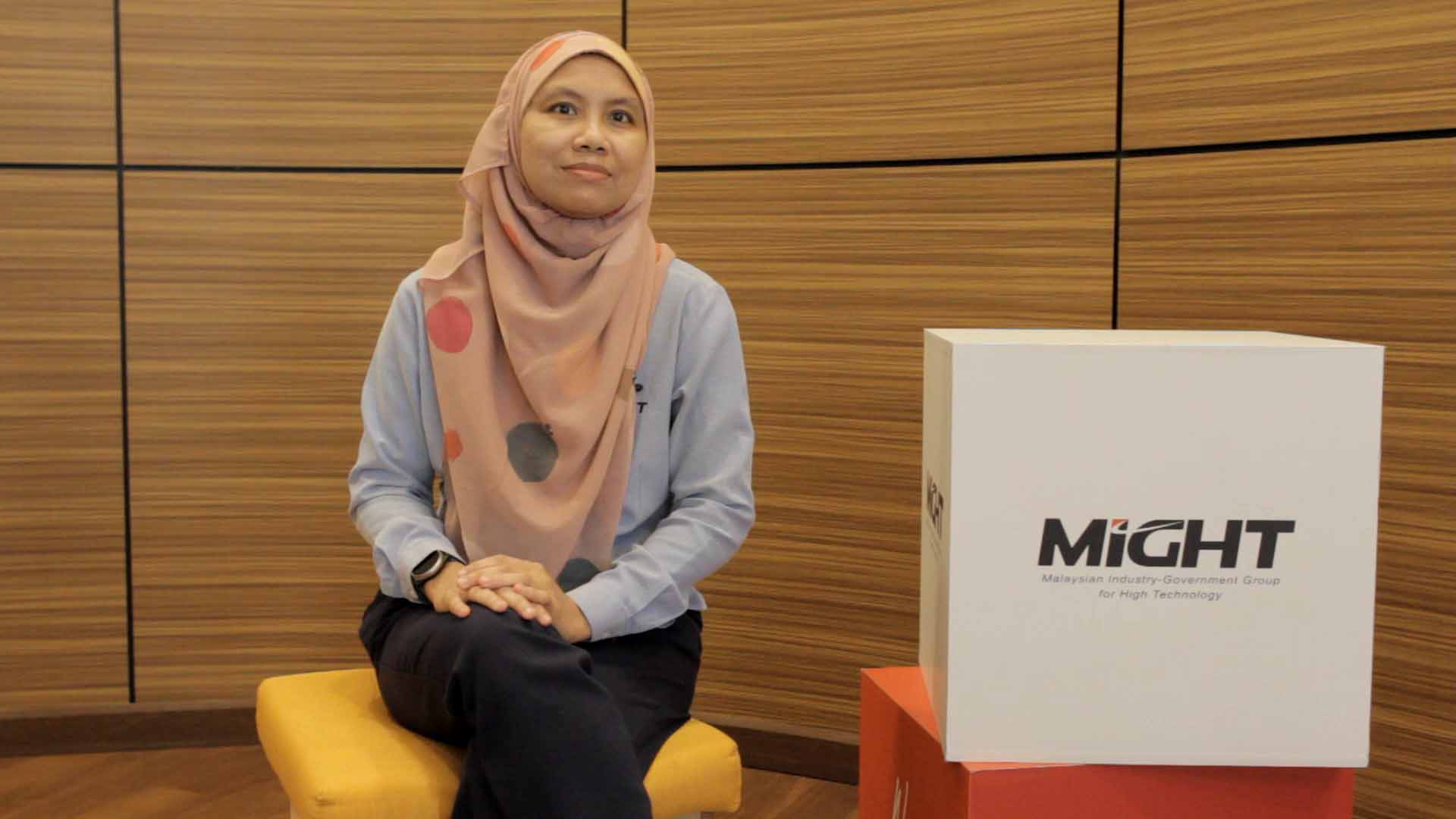 PENANG, 26 August 2020 – Building a career is an exciting step in our lives because it provides us a platform to build our own strength the way we want it. Nevertheless, between the lines, somehow people might have been trapped in the beginning when they were not sure what exactly that they wanted to do and when they were afraid of how they can make a living.
This is more likely to happen to fresh graduates. When they seemed overwhelmed as they started to choose their field of study at the university, things might not go the way they wanted it when they start to embark on another journey in life, which is stepping into the working environment.
Recently, in an 'up-close and personal' interview session with our distinguished alumna who now holds the position of Vice-President of the Malaysian Industry–Government Group of High Technology (MIGHT), Ida Semurni Abdullah has given us an opportunity to dig deeper on how she has successfully reached the position she now holds.
Ida Semurni graduated from the USM School of Chemical Sciences in 2005. Then, she was a cheerful student and she believed that in order to become a successful person, one must have a sense of belonging in what they do, regardless of what your field is. They must put values in themselves and question how they can make a positive impact on the people around them, or even to the nation within the capacity of our careers.
"Those attributes are the focus area that we might need to look into when we are joining the career sector. Until now, I still believe that having a sense of belonging in what you do will ensure that you give your commitment at the fullest," said Ida Semurni further.
Ida Semurni joined MIGHT in 2005, right after she graduated and since then, she has never looked back and started to build her confidence, until she had been recognized as the top management of MIGHT, an organization that was formed to seek prospective business opportunities for Malaysia through strategic exploitation of technology.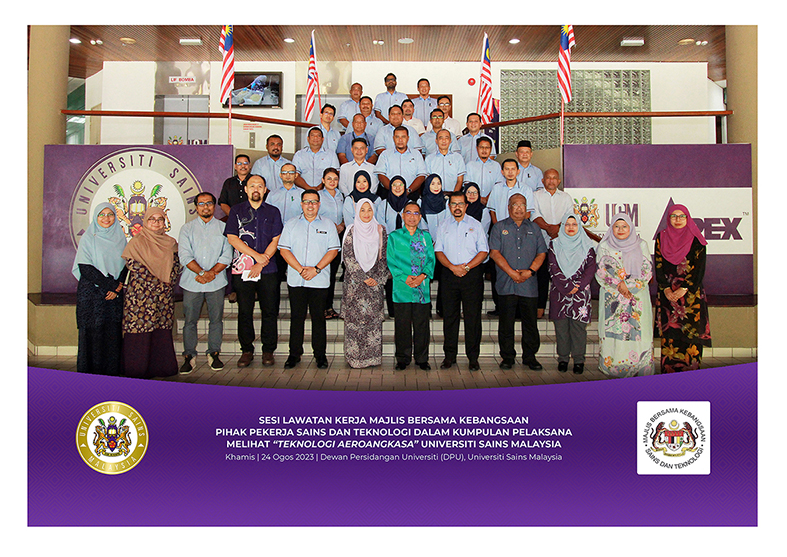 MIGHT also ensures and empowers the success of its members and partners as they undergo the process of nurturing, expanding and building high technology capacity of the Malaysian high technology ecosystem by creating opportunities and building competencies.
"I would rather say, it is worth to face challenges as they shape us to become more resilient, flexible and even stronger. I have gone through various challenges when I started out as a research analyst prior to where I am now, whereby I am directly involved in assisting the Chief Executive Officer and President of MIGHT to execute our mandate.
"So my point to share with the students is, don't be afraid of challenging yourself into doing something new. Whenever there are challenges, there will be opportunities too and the more you venture into something new, the more you will learn. It is okay if what you do is not in line with what you have learned at the university. Who knows, it might turn up into something you have never imagined before," she said while sharing her view on how not to be too rigid when it comes to relying on their field of study.
Ida Semurni also said, things which she had learned from Chemistry are pretty much related into the management line that she is involved in today, as she has to analyze and formulate a policy relating to the stakeholders.
"I learned a lot. As a Chemistry student back then, I was used to analyzing things. It is a good parameter as science has thought you to see things differently and of foremost importance was, we learned how to create a formula, the interaction and reaction. This concept is rather practical to be applied in the management line as well. What matters is confidence," she said.
Apart from sharing her experiences, Ida Semurni even shared her fond memories of USM. What she adores most of her alma mater is how beautiful it is now, the greenery and heritage surroundings that could not stop her from taking photographs whenever she comes to Penang.
"Other good memories were how we had to face (wild) monkeys that came in to the hostel and stole our food supply. That was funny back then. Last but not least, the beverage cafeteria that sold various types of fruit juice that you cannot find elsewhere back then. Located then only in Desasiswa Bakti – and it is good to hear that they are still serving juices there even until now," she added.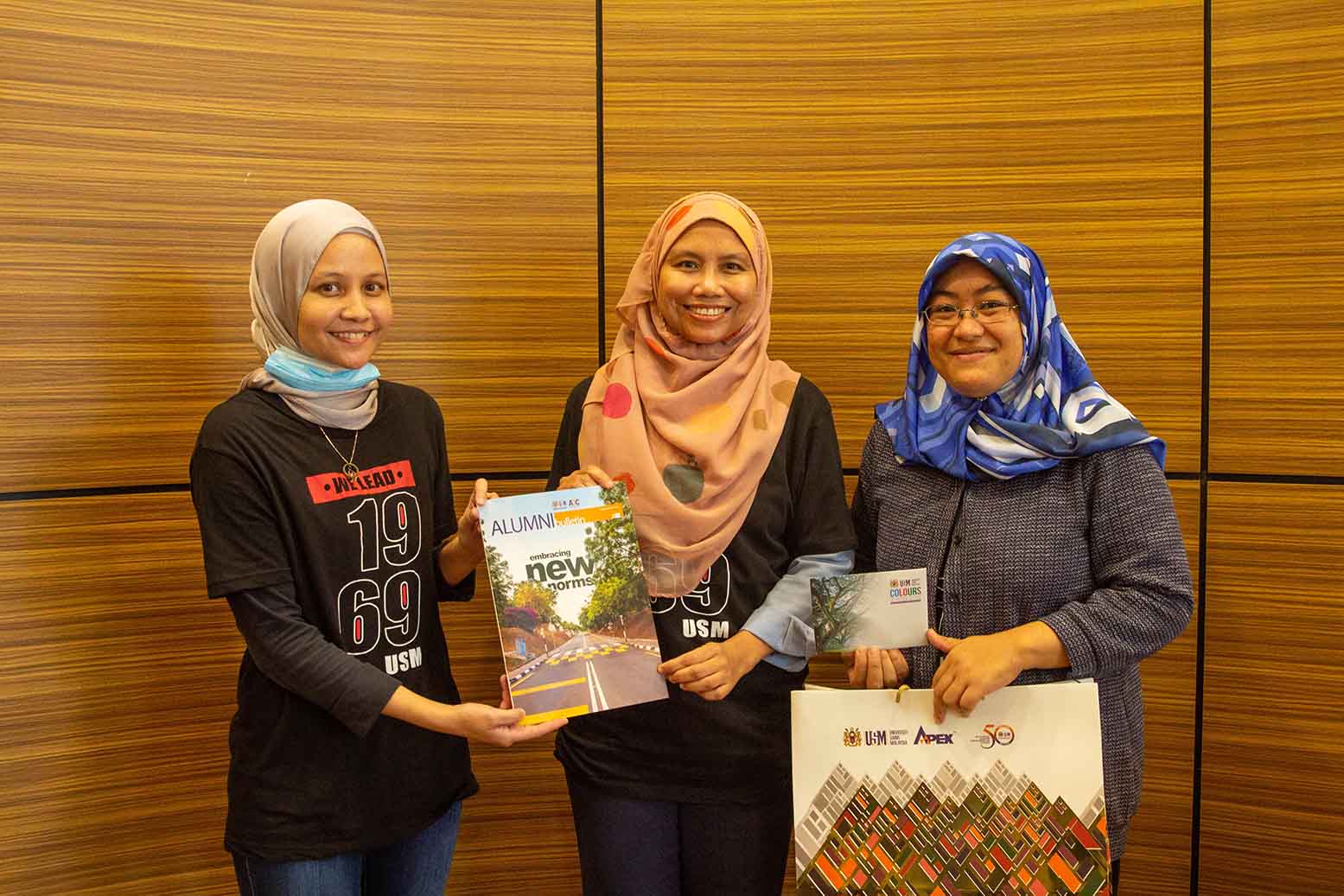 Text: Marziana Mohamed Alias/Photo: Mohamad Alif Ismail