'WHAT I LEARNED OVER THE YEARS'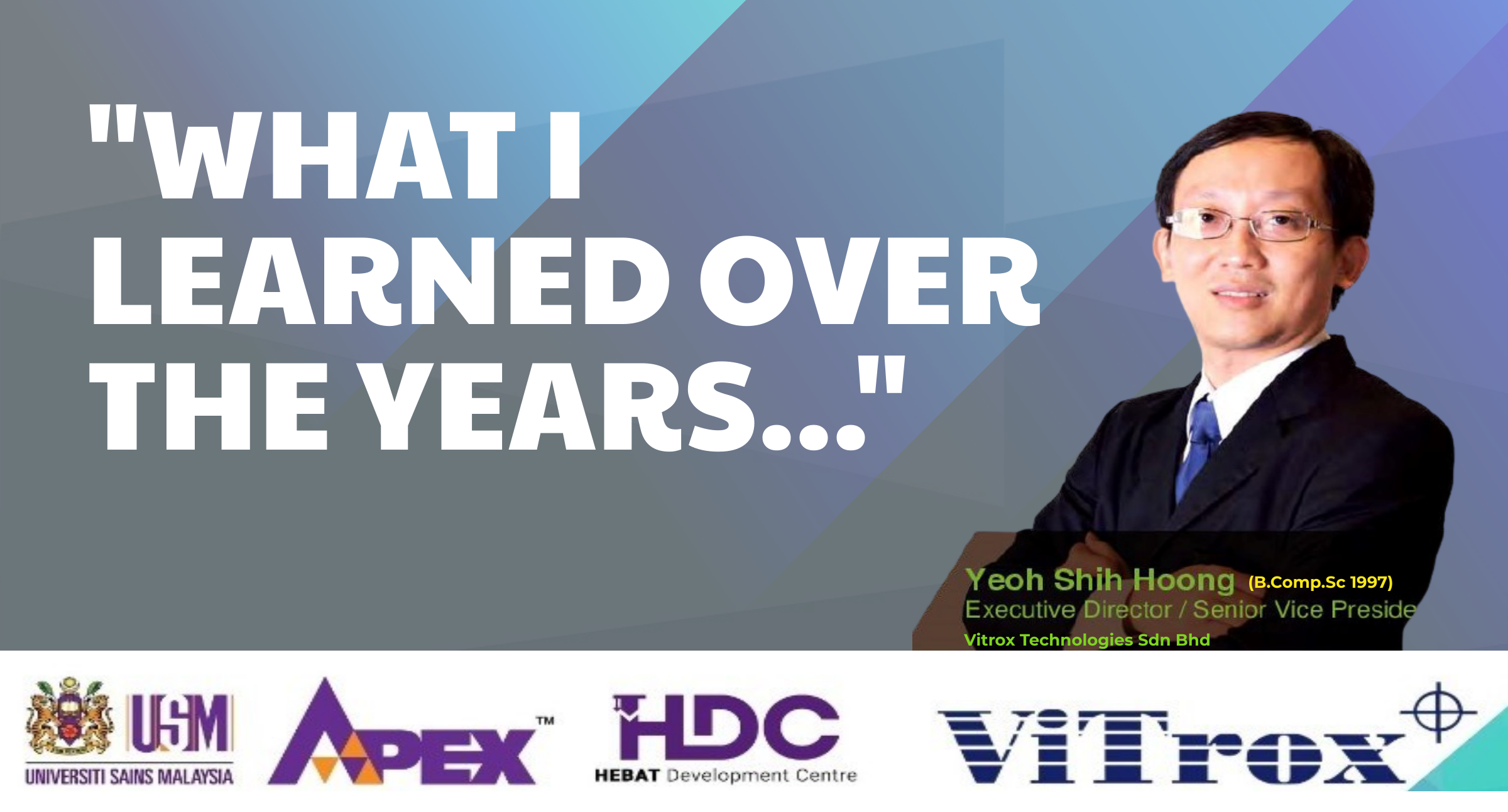 15 September 2020, Universiti Sains Malaysia. Pusat Pembangunan HEBAT (HDC) telah menganjurkan program 'What I Learned Over the Years' yang telah disampaikan oleh Encik Yeoh Shih Hoong, Alumni B. of Comp. Sc '97 yang merupakan Pengarah Eksekutif/ Naib Presiden Vitrox Technologies Sdn Bhd.
Program yang berlangsung melalui aplikasi webex ini telah disertai seramai 150 orang dan berlangsung selama dua jam. Antara intipati utama yang disampaikan adalah kita tidak perlu takut untuk mencuba dan perlu berani untuk menempuh alam pekerjaan. Para pelajar juga harus mempunyai pemikiran yg kritis dan tidak mudah putus asa.
Pelajar dan bakal graduan juga diingatkan agar mengurus kewangan dengan berhemah dan merancang pendapatan dengan baik. Beliau menasihati bakal graduan yang akan bekerja adalah untuk meminati pekerjaan yang diceburi dan melaksanakan tugas dengan penuh dedikasi. Beliau juga menasihati agar graduan melaksanakan sesuatu tugas yang disukai dan menyukai tugas itu 'Do What You Love & Love What You Do'.
Teks : Syahnaz Riza Sukor, Pusat Pembangunan Alumni