USM ALUMNI ANNOUNCED AS GOLD AND SILVER MEDALLIST IN UOB PAINTING OF THE YEAR 2020 AWARD CEREMONY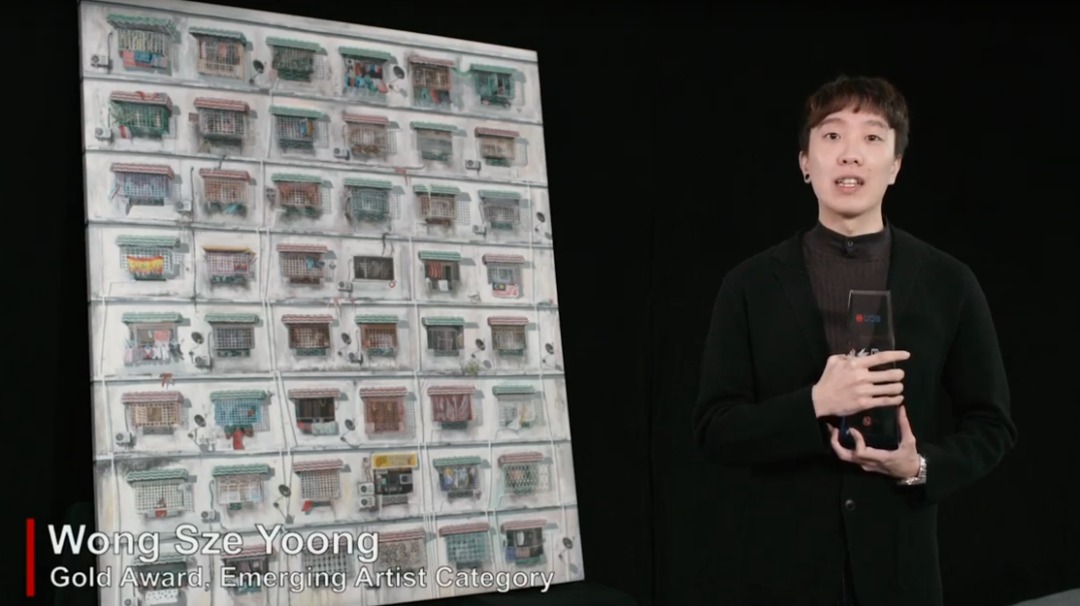 PENANG, 23 November 2020 - Two Universiti Sains Malaysia (USM) Bachelor of Arts (Fine Arts) Alumni members, Wong Sze Yoong (2019) and Muhammad Amir Mansor (2016) won big in the UOB Painting of the Year 2020 award ceremony when they swiped the gold and silver awards respectively.
Both of them were awarded RM10,000 and RM6,000 each for their victory in the Emerging Artist Category. Amidst the COVID-19 pandemic, gold medallist Sze Yoong explained that his creative work was based on his perspective behind a grille in a community settlement.
His stunning painting tells a story of people from different demographics, ethnicity, faith and origins that depicts how the community stayed at home to help flatten the curve of COVID-19 and to regain a world that is free from the virus.
According to him, he has continually taken part in the respective competition since 2019 and did not expect to win first place at all.
"I am honoured to win this award and I really want to thank my beloved parents, family and many others for their strong support towards my journey in arts," he said.
Sze Yong has also gained some experience while doing his internship at the Museum of Contemporary Arts in Taipei and is currently working as a volunteer teacher.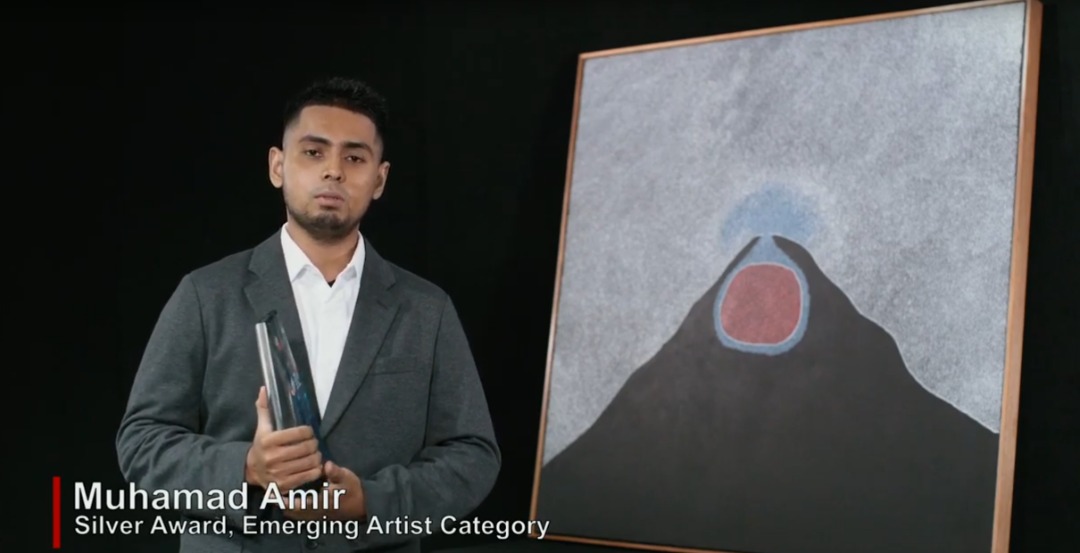 Meanwhile, Muhammad Amir emerged as the 1st Runner Up through his artwork named 'Toge-Together's Theory".
Every year, UOB Malaysia will hold the 'UOB Painting of the Year' award ceremony in two categories - the Established Artist Category and also the Emerging Artist Category. This year the theme for the award entries is 'Solidarity'.
This year, the award-giving ceremony is held online for the first time due to the current pandemic.
Text: Marziana Mohamed Alias