FROM VC TO ALUMNI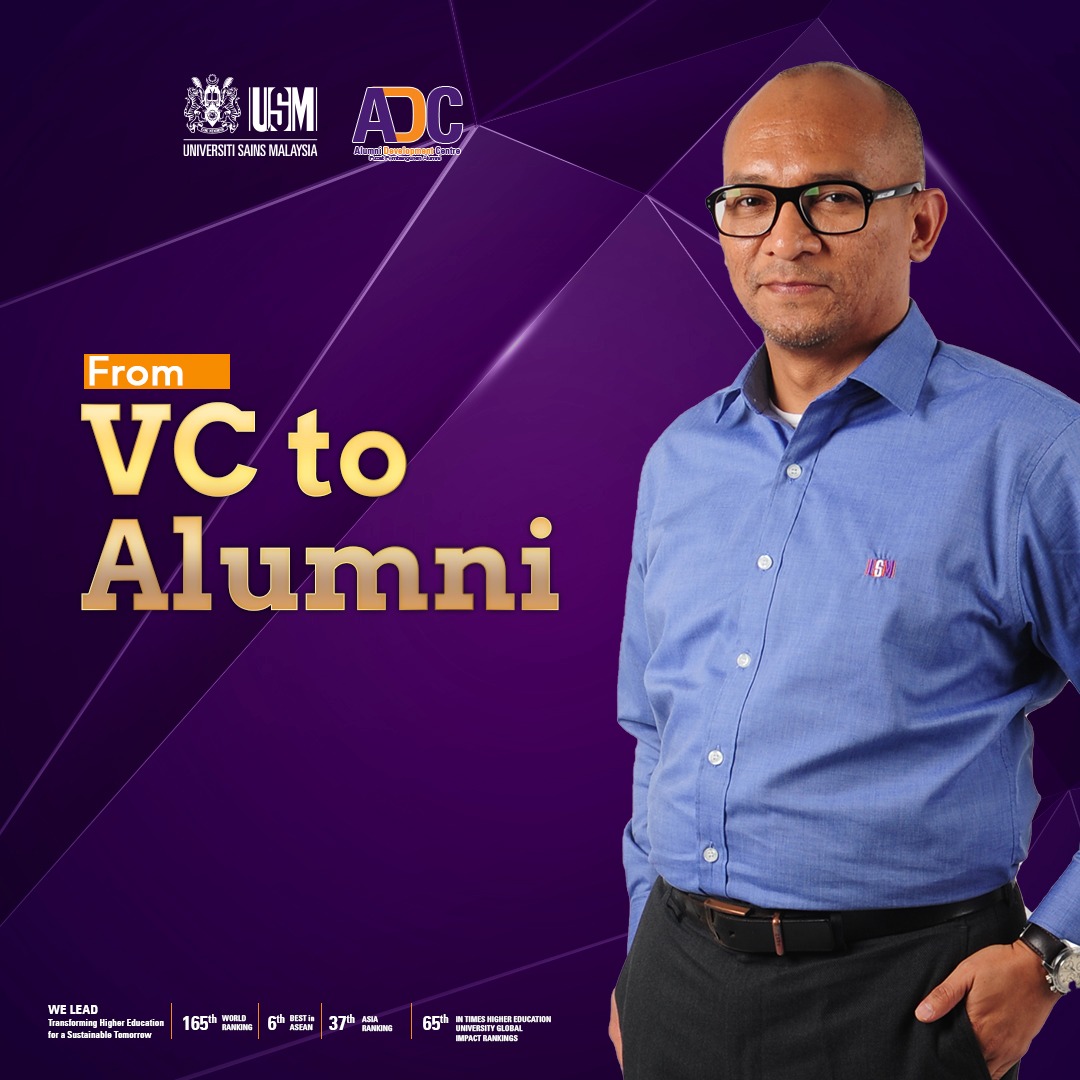 Welcome Home!
Assalamuaalaikum and Greetings,
Respected USMians,
I wish you and your family well amid the growing pandemic that affects each of our daily lives. On behalf of USM, I want to reach out to our alumni and friends around the world and to extend our sympathies to those affected by the impact of this pandemic. USM also would like to extend our appreciation to all our alumni who are involved as front-liners throughout the MCO period. Thank you. I believe that all of us have a role in helping our fellow human beings and perhaps reshaping society so that from this crisis comes hope.
More than 30 initiatives have been and are being implemented to safeguard the well-being and safety of all University community members since the MCO started. Despite the C19 challenges, teaching and learning continue nonetheless; using technology as the main gateway in connecting and interacting with students in a safer environment. Even VIVA is conducted online to ensure students continue their semester as seamlessly as possible.
I am also grateful that our University remains top ranking in Malaysia in the recently released Times Higher Education Impact Rankings 2020 in achieving the United Nations' Sustainable Development Goals (SDG).
On a lighter note; the USM community would like to welcome baby "Precious", the newborn of our International Student from Nigeria at the Penang General Hospital. Congratulations to the happy couple.
I am pleased to present our updates in USM e-newsletter. I hope that you will stay connected to your alma mater and foster a spirit of loyalty. USM would love to hear from you as you work your way through this difficult experience. Kindly share your experience, thoughts or ideas through our Alumni Development Centre (Email: This email address is being protected from spambots. You need JavaScript enabled to view it.)
Stay safe! #wewillnailthis
Professor Dr. Faisal Rafiq Mahamd Adikan
Vice-Chancellor